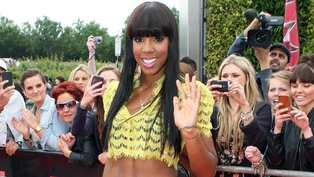 Yesterday, it was announced that Rowland will be joining Next To You singer Chris Brown across Canada and the US from September 12, for three weeks.
However, the When Love Takes Over beauty will be back in time for the live stages of The X Factor.
A show source told Digital Spy: "Kelly is taking a real risk jetting off in the middle of her first series of The X Factor,"
"Some of the cast and crew are worried she is not taking it seriously."
Although a representative defended the singer's plans, saying that she is totally dedicated to the show.
"She plans to have regular Skype chats and phone calls while she's on tour," the rep said.