Prince Harry has decided to holiday in Majorica on his own, sparking rumours that he may not be going out with Florence Brudenell-Bruce anymore. The Prince was also going solo for Zara Phillip's wedding, and has been seen out in Majorca with an unknown woman at his side.
Quite how Prince Harry can't find Florence Brudenell-Bruce attractive anymore, I'll never know. Prince Harry has recently revelaed that he is 100% single, and now seems to be enjoying his single life in the sun, if the amount of women around him is anything to go by.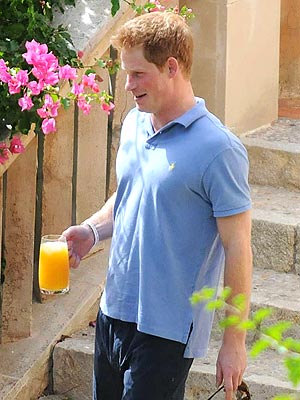 Prince Harry in Majorca
So what will Harry do now? Will he stay with this unnamed scantily-clad woman in Majorca, or will he keep playing the field until he finds Mrs right? We will just have to wait and see!