The cast of Project Runway has been revealed! The new judges are the following: Angela Lindvall, Isaac Mizrahi and Georgina Chapman. Model Angela will take over from Heidi Klum, while the Georgina and Isaac are designers looking to see who is the top of the crop.
The show's contestants will be looking to win a unique designer's boutique worth $100,000 in cash and the same amount in working conditions. Not something to be missed!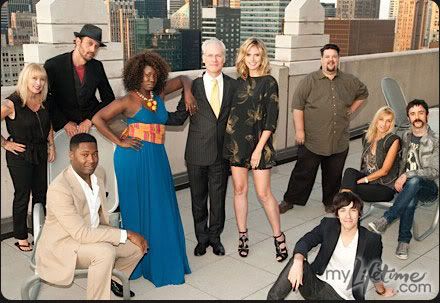 Project Runway new series cast
It has also been revealed that the winner of Project Runway All Stars will have their design in a spread in the Marie Clare magazine. We can't wait to watch it!